How We Met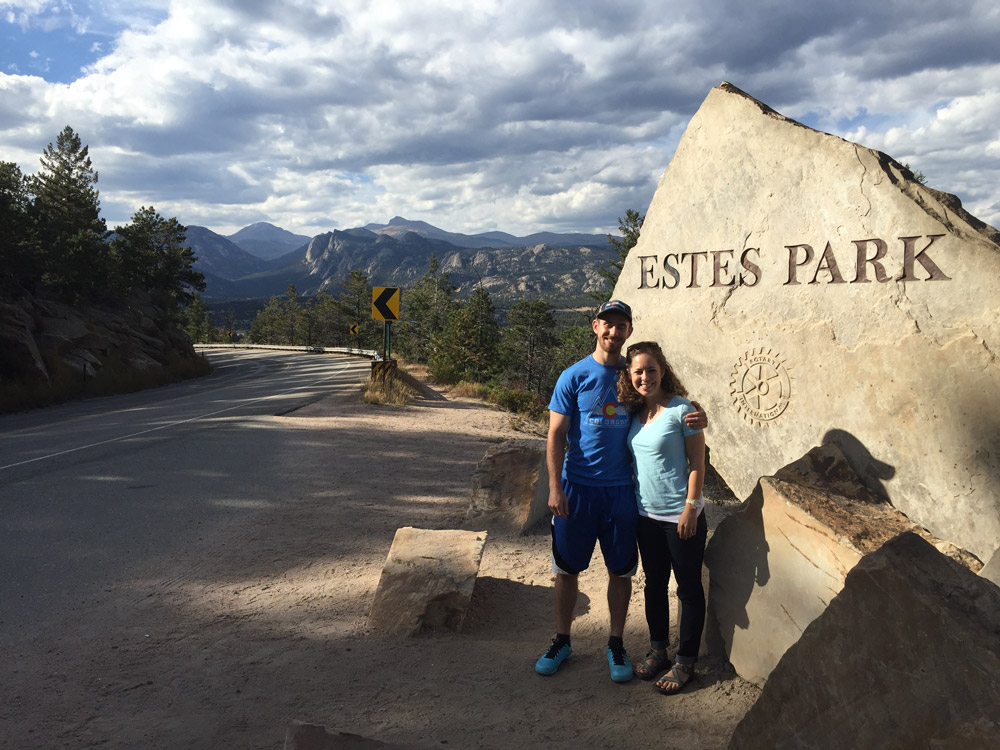 Laura was new to Colorado Springs and was checking out various churches in the area. She came to the one I was attending and we met briefly. The next week she came back and to her surprise, I remembered her name…something that really worked in my favor. The church community group had a bonfire the next day and we connected again, finding we had many common interests like working out, The Navigators, and exploring Colorado. Not long after, I asked Laura out on a date and the rest is history!
Proposal story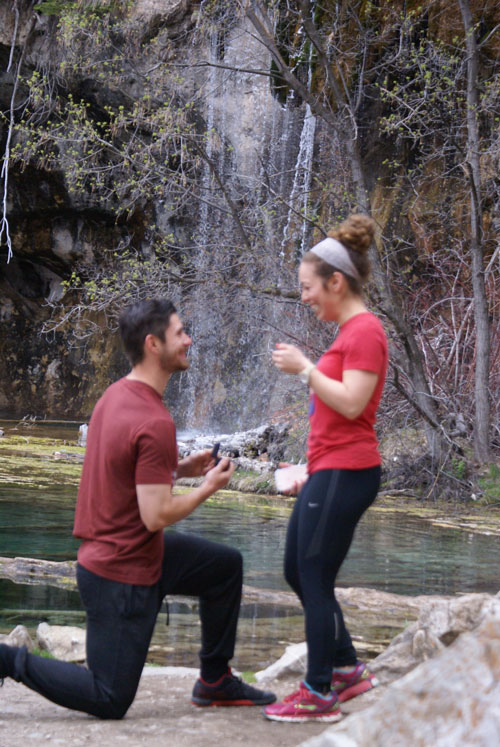 It was the second weekend of April and I was ready to get down to Texas to speak with Laura's parents about proposing and marriage. I snuck down one weekend (Laura thought I was on a "no technology" camping trip) and after spending a few days with them, I returned excited to plan a proposal!
The plan was to take Laura to a beautiful location - Hanging Lake. Little did Laura know, I had recruited a couple friends to photograph both the hike and proposal. After a gorgeous hike up, we arrived at Hanging Lake and started taking pictures. With the perfect backdrop, I got down on one knee and asked Laura to marry me!